Services Delivery
·
Ekstern
Senior Finance Consultant
Senior Finance Consultant
For our international consulting team, we are looking for a Senior finance Consultant.  
We are looking a experienced consultant who can analyze the needs and requirements of our customers to turn this into successful strategies and solutions within Finance area.
About the position
As a Senior finance consultant with us, you work with our customers to implement Infor's Cloud Suite Manufacturing and industry standard processes. Your role will be to reduce costs, increase customer service and create a framework for increased cooperation and efficiency with our customers.

Our technology enables our clients to achieve business benefits, and the quality and experience of our consultants is the key to success. We work in both national and international projects, and you will be involved in exciting projects at international companies.
As part of our team, some of your tasks within Financials area will be:
    Support the customer's business goals
    Work as part of a project team where you will participate from start to end
    Implementation projects related to Infor LN and Cloud Suite Manufacturing.
    Improvement projects at existing customers.
    Move to Cloud - projects - migration projects.
    Training of the customer's key users and end users
    Advise on implementation and perform best practice
 
About You:

As a person, you are proactive and you are passionate about improving customers' businesses. To succeed in this position, it is required that you have good communication skills in addition to showing good influence. You are also structured and responsive, and you are easy to build relationships at all levels - both with our customers and internally with us.

Qualifications

If you have experience of implementing Infor's ERP LN in a international business enviroment.
Experience with implementing ERP system - from design phase to project end
Experience with industries such as Distribution, Production or Service
Be able to communicate in writing and orally in Norwegian and English
Department

Ekstern status

Fleksibelt eksternt
Relaterte stillinger
Hvorfor jobbe hos oss?
Motiverende og utfordrende fagmiljø

Varierte, spennende og utfordrende prosjekter

Konkurransedyktige betingelser

World Class Kunder
Mazeppa har flinke ansatte som ser verdien i ditt arbeid.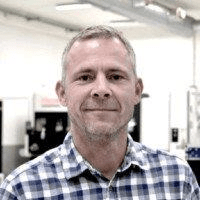 Min rolle og ansvarsområder i Mazeppa Consulting: Jeg jobber i rådgivning, med fokus på logistikk og supply chain management.
Dagene mine består mesteparten av dialog og kontakt med kundene mine som vil forbedre deres systemer eller arbeidsprosesser. Man må forstå kundens behov og sammen med kunden, optimalisere løsningene for dem.

Vi er ofte i felten og bidrar til at kunden får mer ut av sine investeringer i systemer og løsninger.

Les mer om oss på mazeppa.no