Mazeppa has good employees who see the value in your work.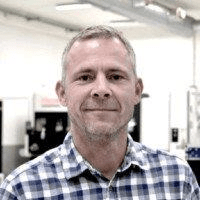 My role and responsibilities in Mazeppa Consulting: I work in consulting, with a focus on logistics and supply chain management.

My days consist mostly of dialogue and contact with my customers who want to improve their systems or work processes. One must understand the customer's needs and, together with the customer, optimize the solutions for them.

We are often in the field and help the customer get more out of their investments in systems and solutions.


Read more about us at mazeppagroup.com
Why work with us?
Motivating professional work environment

Varied and exciting projects

Competitive conditions

World Class customers